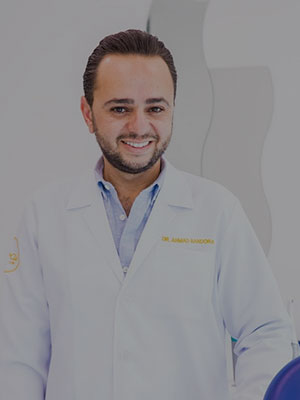 Dr. AHMAD'S SERVICES
Oval Clinic in Dubai is one of the first clinics that adjust the appearance of smiles!
Dr. Ahmad makes sure to build an honest, strong, long-term connection with all his patients by providing:
Free checkups and medical consultation for all his patients.
Natural veneers.
Taking care of the overall oral health.
Radiographs to the jaw and treating gum diseases.
Designing the smile before applying laminate, natural veneers.
The patients can see their smile before fixing the veneers.
NATURAL VENEERS PROCEDURE
In only 3 sessions, you will get the results you desire!
The first session:
It includes
Medical consultation.
Dr. Ahmad carefully listening to your needs to know more about the smile you dream of.
Examining the overall oral health to ensure that the natural veneers are just right for you.
Taking an X-ray for the teeth.
Finally, preparing the impressions needed for the natural veneers.
The second session:
Dr. Ahmad sends the impressions to the Oval Dental Lab and starts preparing the teeth for natural veneers.
Preparing the teeth includes reshaping the surface and removing just a small layer of the enamel (no more than 0.03 mm).
The dental laboratory needs from 5 to 7 days to get the natural veneers ready.
The third session:
In this last session, veneers are temporarily fixed.
You can see your teeth, and your notes are taken into consideration.
At the same time, the dental technician makes any adjustments needed in the lab.
If no adjustments are needed, Dr. Ahmad will permanently place the natural veneers using special cement with different color shades to choose the best for each case.
Your smile can open doors for you in the walks of life, so it is time to get the smile you desire!
before

after

Before

After