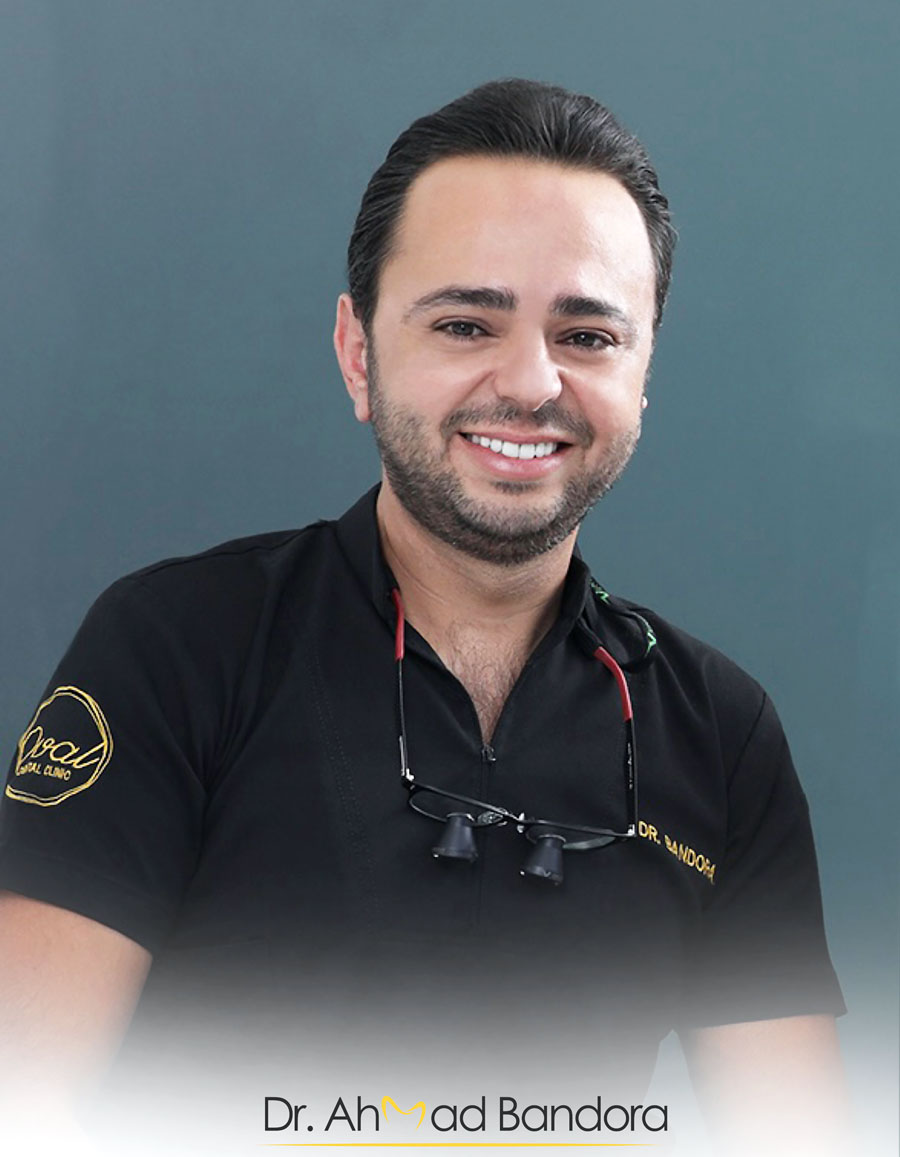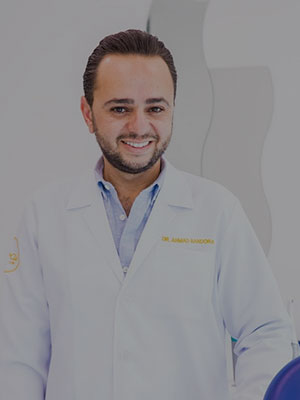 About Dr. Ahmad Bandora
14 years of experience in dentistry!
Dr. Ahmad Bandora is an expert in dental cosmetic restorations and natural veneers. He is well-trained in using laser techniques (WaterLase), doing implant surgeries, and treating a wide range of dental ailments using different dental procedures from common to complicated for both adults and children.
Ahmad Bandora is a skilled dentist, specialized in natural veneers, and works at Oval Clinic in Dubai.
He graduated from The Jordan University of Science and Technology in 2007.
Ahmad held several management positions in Dubai and Jordan.
He worked as a dentist and implantologist in a prestigious clinic in Jordan for five years.
He got a diploma in implantology from the dentistry faculty at the University of Toronto in association with the Oral Implantology Research Institute located in Dubai.
He got a degree in Aesthetic Reconstructive Dentistry from the Danube Private University, Austria.
He is currently studying periodontal surgery at Gulf Medical University in the UAE.
He co-founded the famous Oval Clinic in Dubai in 2017.
Oval Clinic has become the most sought-after in Dubai, especially with people looking for a natural-looking smile.
Meet The Team:
Dr. Ahmad Bandora and the staff at Dubai Dental Clinic provide high-quality dental care to Dubai's patients, focusing on an extensive oral and healthy approach.
Our team helps patients stay healthy during and between appointments by making sure they are treated well.
Dr. Ahmad Bandora's staff understands the value of listening to patients and making them feel more satisfied.
We know that our patients are unique and deserve to get dental care that matches their individual needs. Dr. Ahmad Bandora's experienced and talented dental team is committed to working with you and your family in order to create a relaxing, stress-free, and rewarding dental experience every time you visit our clinic in Dubai.