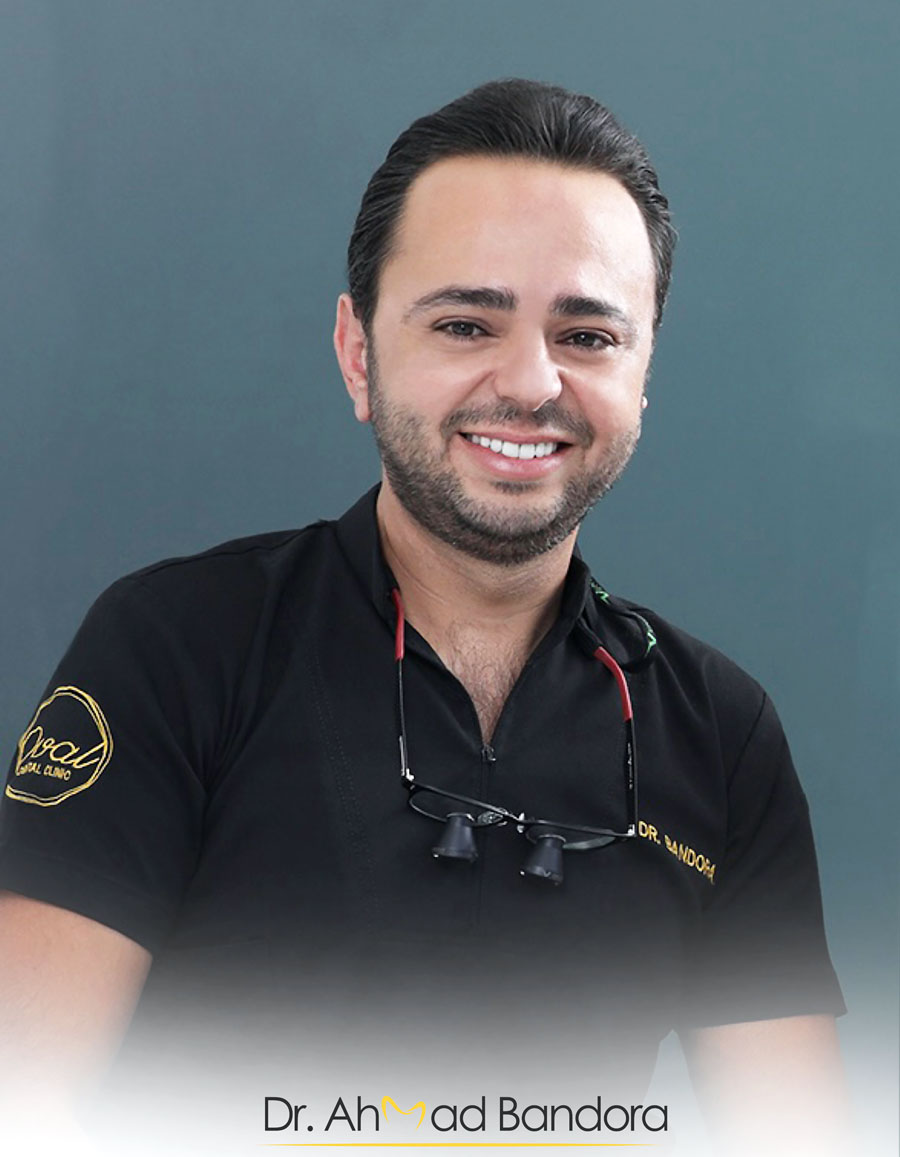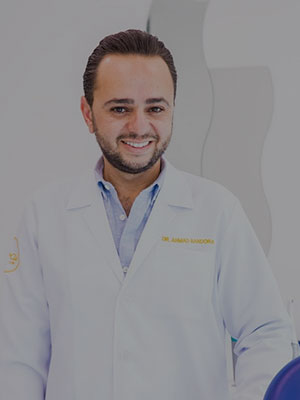 About Dr. Ahmad Bandora
14 years of experience in dentistry!
Dr. Ahmad Bandora is an expert in dental cosmetic restorations and natural veneers. He is well-trained in using laser techniques (WaterLase), doing implant surgeries, and treating a wide range of dental ailments using different dental procedures from common to complicated for both adults and children.
Cosmetic Dentist / Implantologist
Dr. Ahmad Bandourah earned his Bachelor of Dental Surgery (BDS) in 2007 and began working as a general dentist the following year.
He held management positions in Dubai and Jordan during his early professional career. In his early professional experience, he managed and worked in a prestigious clinic in Jordan for 5 years as a cosmetic dentist and implantologist. In 2015, he became a member of the American Academy of Cosmetic Dentistry in Dubai, and he is also specialized in Implant Surgery from Toronto University in Dubai.
Dr. Ahmad specializes in dental cosmetic restorations, natural veneers, laser (WaterLase, BioLase), implant surgery, and treating a wide range of dental ailments for both adults and children, from common to complicated dental procedures. He keeps up to date on all the latest dental procedures by attending conferences and trainings in the UAE and abroad.
In 2022, Dr. Ahmad has completed his Master's Degree in cosmetic and Reconstructive Dentistry from Danube Private University in Austria.
And now He is finishing up his second Master's Degree in Dental Surgery in Periodontics from Gulf University in UAE.
Meet The Team:
Dr. Ahmad Bandora and the staff at Dubai Dental Clinic provide high-quality dental care to Dubai's patients, focusing on an extensive oral and healthy approach.
Our team helps patients stay healthy during and between appointments by making sure they are treated well.
Dr. Ahmad Bandora's staff understands the value of listening to patients and making them feel more satisfied.
We know that our patients are unique and deserve to get dental care that matches their individual needs. Dr. Ahmad Bandora's experienced and talented dental team is committed to working with you and your family in order to create a relaxing, stress-free, and rewarding dental experience every time you visit our clinic in Dubai.