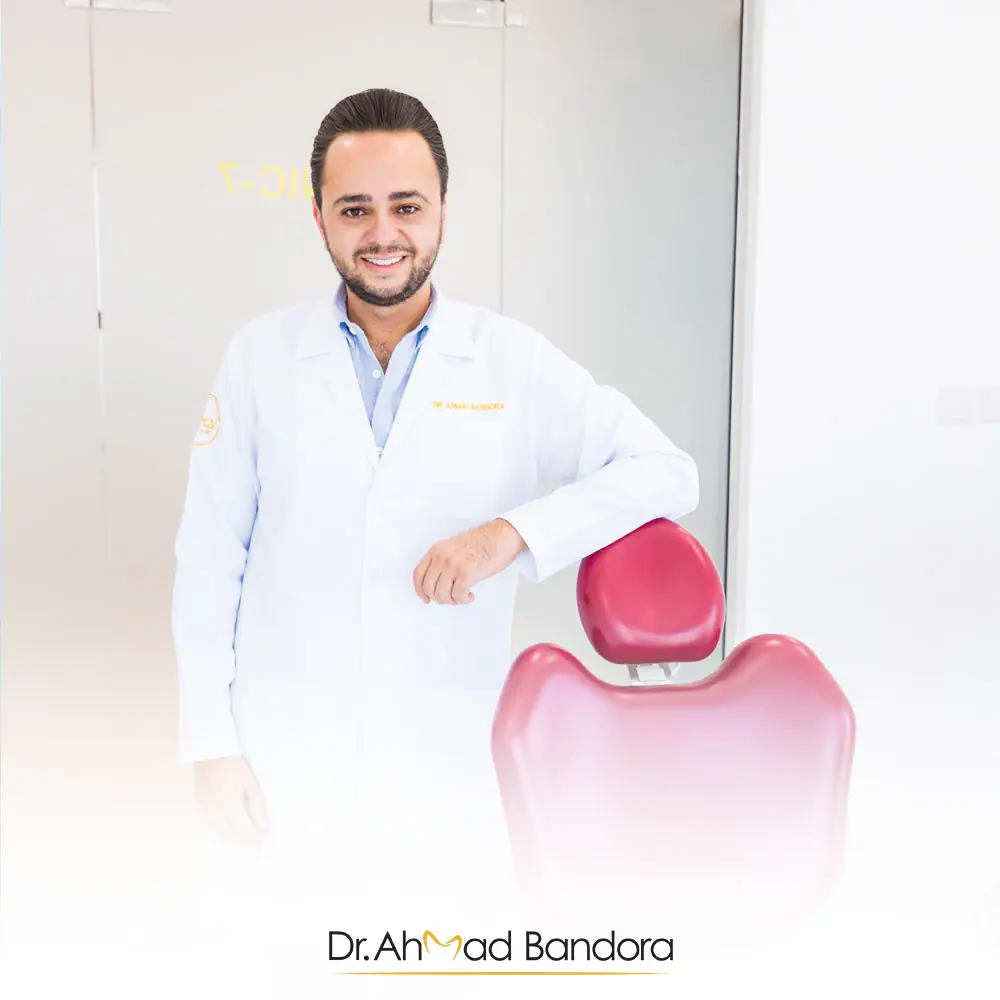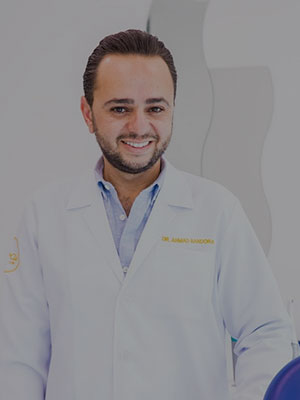 Natural Veneers
Do you have yellow teeth or a faint smile?
Are your teeth misaligned or cracked?
Would you like to have a shining natural smile?
Do not worry! Dr. Ahmad has the solution!
Applying natural veneers is the most common procedure performed by our expert dentist, Dr. Ahmad Bandora. Natural veneers can correct a range of aesthetic dental issues, making patients achieve picturesque smile makeovers. Composed of a thin, durable ceramic overlay bonded to the front of a tooth, natural veneers can hide teeth gaps, chips, stains and even fix areas of teeth misalignment. Our custom-made natural veneers are designed for the most precise fit possible for a natural look. Plus, they are guaranteed for 10 years!
For more information on porcelain dental veneers, please contact our staff at our Dubai office.
What Can Natural Veneers Do?
Even the most rigorous flossing and brushing routine cannot stop normal wear and tear from affecting our teeth. The natural aging process, certain foods and beverages, and dental injuries can cause both functional and aesthetic conditions such as:
Stains and discoloration
Chips
Gaps
cracks
Misalignment
Natural veneers can improve your teeth's health in addition to covering surface imperfections and providing natural and gorgeous results.
Are You a Candidate for Natural Veneers?
Natural veneers may be an ideal dental solution if you are troubled by stains, cracks, chips, gaps, slight misalignment, and various other cosmetic tooth-related issues. Dr. Ahmad Bandora's natural veneers are designed to cover the patient's aesthetic concern(s) and match the color, shape, and size of adjacent teeth for a seamless natural smile.
The Natural Veneers Application Process
Porcelain natural veneers are thin coverings custom-made to fit over the affected areas of your teeth. The first step of the process of applying natural veneers is getting a consultation for x-rays and impressions. During this time, Dr. Ahmad Bandora will discuss the goals you are looking for with your new veneers. The next step is called a mock-up, which is a series of images Dr. Ahmad Bandora will create to show you what the results will look like. Once your new natural veneers are made, Dr. Ahmad Bandora will fix them to your teeth, removing a small bit of enamel to create a space for the veneers to adhere to and not impede your bite. Before applying the veneers, the doctor will make sure that their color perfectly matches that of nearby teeth. All you need to get your new confident smile is three sessions.
What makes veneers a great option is that they are durable. With proper maintenance, even years after the veneers procedure, your smile will look as bright and attractive as it did the day they were applied.
Do Natural Veneers Need Any Special Maintenance?
One of the most significant advantages of natural veneers is that they do not require additional maintenance aside from routine brushing, flossing, and regular dental cleanings. The natural veneers themselves are stain-resistant; however, maintaining recommended oral hygiene habits and receiving professional teeth washings at least twice a year is essential to extending the lifespan of your natural veneers.
How Long Do Natural Veneers Last?
While natural veneers are often not permanent, Dr. Ahmad Bandora's natural veneers are guaranteed for life. A significant factor for ensuring long-lasting results is making sure to brush and floss daily and visiting Dr. Ahmad Bandora for professional cleanings two times per year minimum.
Natural Veneers vs. Crowns
Natural veneers are often compared to dental crowns due to both procedures' aesthetic and functional benefits. Despite their similarities, there are a few critical differences that distinguish each treatment from the other. In general, natural veneers are mainly applied for aesthetic purposes. They are perfect when employed to disguise the appearance of slight dental defects. However, they are not appropriate to fix severe tooth damage or decay.
On the other hand, porcelain crowns can be ideal for restoring a weakened or impaired tooth. Durable caps are designed to cover the entire tooth structure instead of covering only a portion of it. The porcelain crowns are often employed to prevent further enamel damage, recover a tooth after a root canal, secure a dental bridge, or avoid an extraction, among other uses. Although a custom-made crown is usually an aesthetically pleasing restoration that can improve the look of your teeth and smile, its primary function is dental rehabilitation. Dr. Ahmad Bandora will help you determine the best treatment for your unique dental needs.
Additional FAQs About Natural Veneers
before

after

Before


After